Pentagon officials said last week they didn't want to shoot the balloon down over the continental U.S. for fear the debris could cause civilian injuries or death and property damage. The balloon had been flying at about 60,000 feet — close to 12 miles.
VanHerck said that another concern was that the balloon could have been carrying explosives "to detonate and destroy the balloon."
Military divers were in the water with robotic underwater equipment collecting debris Monday after weather conditions prevented diving Sunday.
As of Monday afternoon, the debris field off of the South Carolina coast was about 1,500 square meters, or about 15 football fields by 15 football fields, the general said.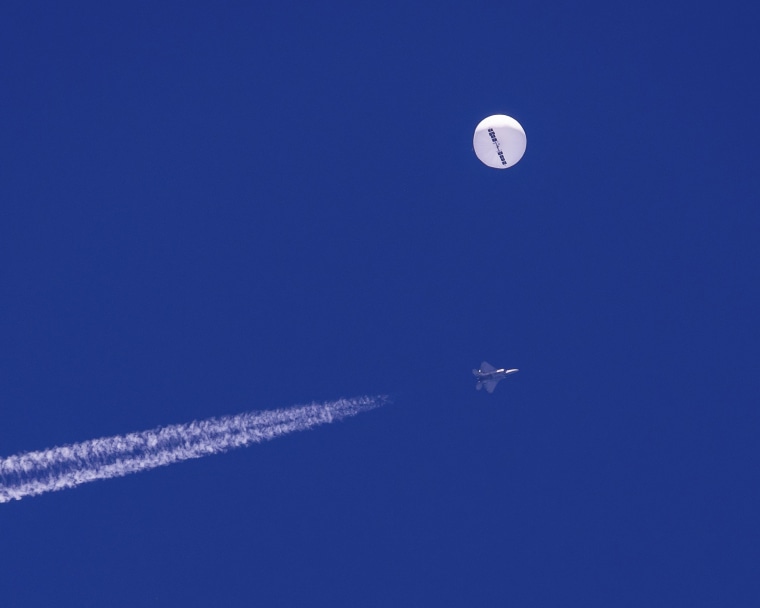 "We are still in the recovery of this device, and still trying to gain more intelligence about it," White House National Security Council spokesperson John Kirby told reporters.
VanHerck said the military took "maximum protective measures" to "prevent any intelligence collection" while the balloon flew across the United States.
"We did not assess this balloon posed a significant collection hazard beyond what already exists in actionable technical means from the Chinese," he said, and officials believe they learned more by monitoring the balloon itself.
It "gave us the opportunity to assess what they were actually doing, what kind of capabilities existed on the balloon, (and) what kind of transmission capabilities existed," VanHerck said. "We were able to get significant analysis throughout this process."
The Chinese foreign ministry has acknowledged the balloon came from China but claimed on its website that it "is a civilian airship used for research, mainly meteorological, purposes" and that had "deviated far from its planned course" because of strong winds and a lack of steering ability.
Pentagon officials dismissed those claims as hot air; they maintain the balloon was clearly meant for surveillance. "It has the ability to maneuver," Pentagon press secretary Brig. Gen. Pat Ryder told reporters last week.